Improve your essay writing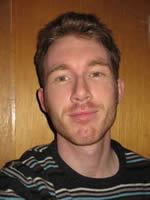 Do you struggle writing essays?
Struggle no more! Let me inspire you to write the best essays you have ever written.
Whether you are preparing for GCSE, A-Level, IELTS, college or uni, I can help you improve your essay writing technique, giving you the confidence to truly express yourself.
"Whatever you can do or dream you can do, begin it.
Boldness has genius, power and magic in it."
&nbsp&nbsp&nbsp&nbsp&nbsp&nbsp- W.H.Murray
If you have any questions or would like to book a lesson, please call me on 07968 849008 or send me an email (address at the top of this page).